In this page we show you another kind of engines ( not stirling engine) but easy of to build at home.
Air machine.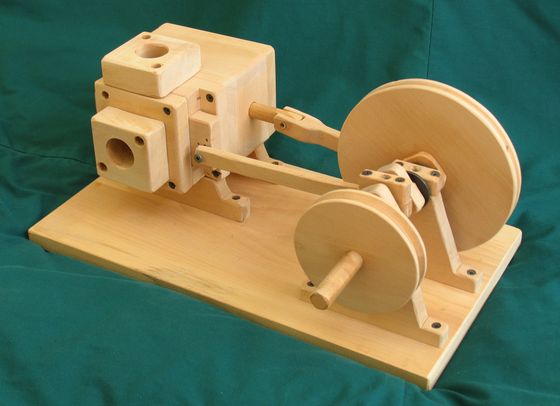 A engine that works with a vacuum cleaner
Visit the page of the author here.
Steam engine.
Finding a steam engine, not pop-pop engine without tools and don't get any result ? not trouble, visit this
link
Other model in wood.